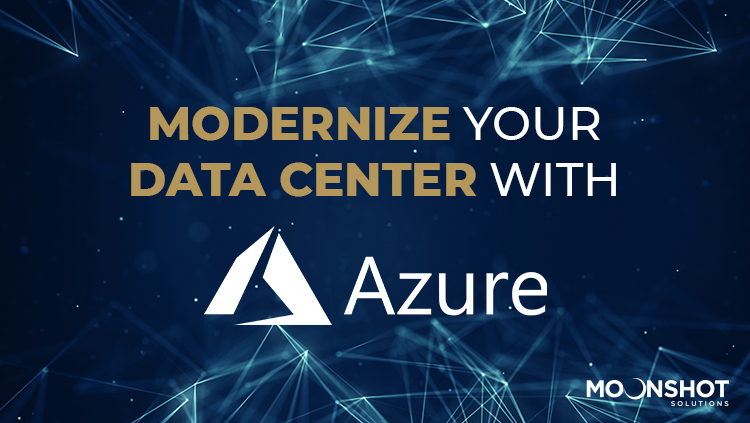 5 Step Approach to Modernizing Your Data Center with Azure
By Erik Christiansen – Director of Cloud Infrastructure 
Traditional data centers are often complex, expensive, and difficult to manage. They require a lot of hardware, software, and maintenance to keep them running smoothly, and they also lack the flexibility and agility that modern businesses need to stay competitive. 
According to Softchoice, "1 in 5 organizations feel their data center can't support their current needs." Taking advantage of the latest cloud technologies will improve your data center's overall performance, security, and scalability. It helps your organization keep costs down, efficiency up, and diminishes the chance of data backups from going sideways.  
That's where Azure comes in. Azure is Microsoft's cloud platform that provides a wide range of services and tools for modernizing your data center. With Azure, you can migrate your virtual machines (VMs), applications and workloads to the cloud, take advantage of advanced analytics and AI capabilities, and improve your security and compliance posture. 
Here is our five-step approach to modernizing your data center with Azure. 
1. Assess your current environment.
We will assess your current infrastructure, applications, workloads, and data to identify areas for modernization or improvement.
Next, we will plan your migration to Azure which includes identifying which VMs, applications and workloads are suitable for the cloud, which ones need to be refactored or rearchitected, and which ones can be retired. We'll also consider any current Microsoft 365 licensing and take advantage of any applications and services you're already paying for.
3. Migrate your workloads.
Migrating your workloads to Azure includes using various tools and services provided by Azure to migrate your applications, databases, VMs, and other resources.  
4. Optimize your environment.
Next, we will optimize your environment for performance, security and cost using various tools and services that are provided by Azure to monitor and manage your environment.  
5. Innovate with new capabilities.
Now it's time to start taking advantage of new capabilities such as advanced analytics, AI, IoT, blockchain, and more. These capabilities can help you drive innovation and create new business opportunities. 
Is it time to rethink your data center strategy?
Don't let outdated IT infrastructures keep your organization from maximizing its potential. Improve performance, enhance security, and lower maintenance costs with Microsoft's cloud platform, Azure. Reach out to Moonshot Solutions to learn more about modernizing your data center.